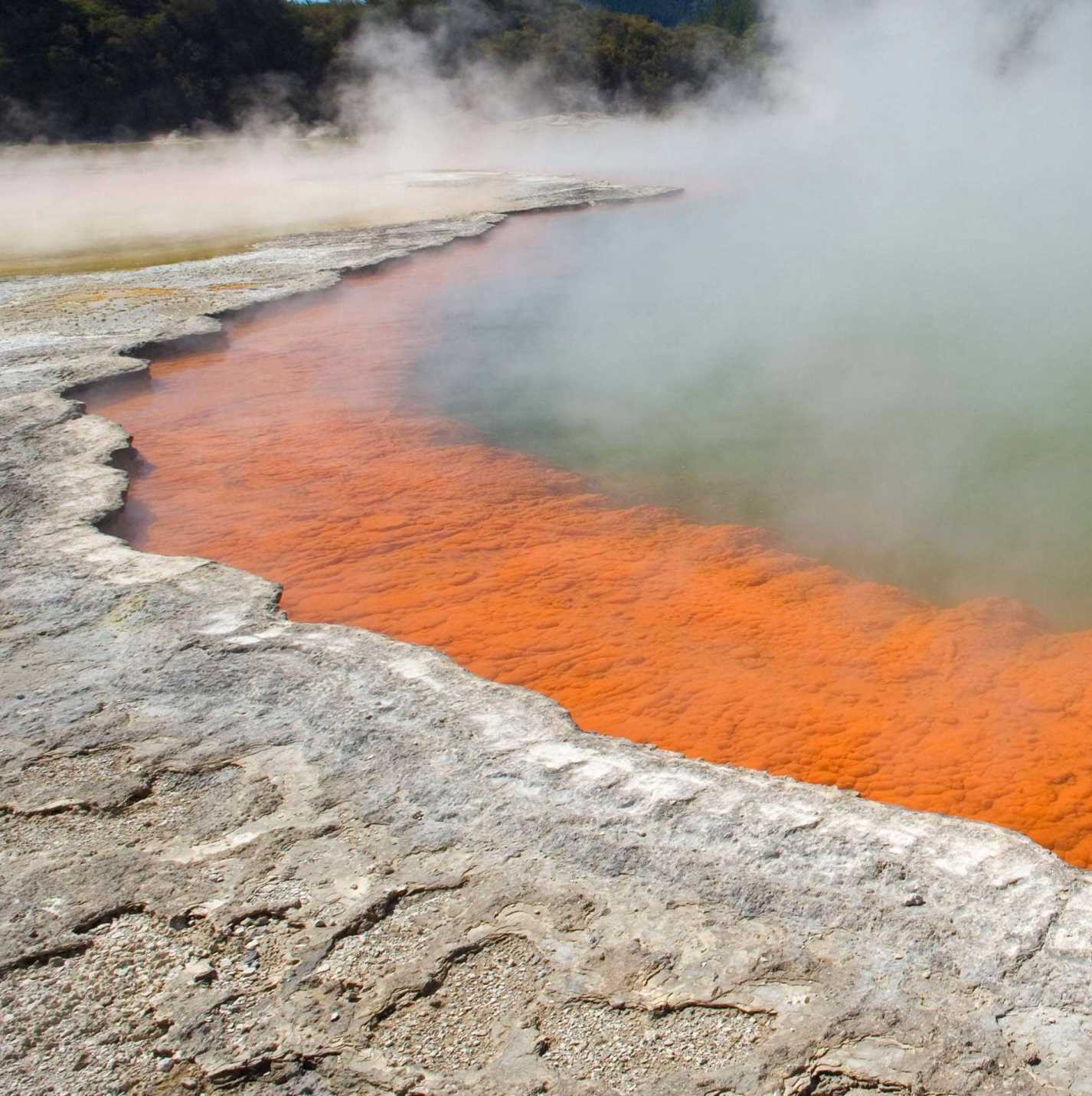 Orakei Korako Feature 27
Hot springs can cause serious injury and death. Follow the safety instructions. Never climb over barriers and step off paths.
Small geyser that upwells every 30 minutes or so. Surrounded by a hard sinter. No visible outputs. Lots of twigs around it and a steep embankment behind it.
Location:

Orakei Korako Geothermal Park and Cave, Orakei Korako, Taupo

Sample Number:

P1.0999

Sample Date:

21-04-2015

Feature Type:

Geyser

Temperature:

pH:

Size (approx):

1 x 0.5 m

Ebullition:

Upwelling

Oxidation Reduction
Potential:

-35.4 mV

Conductivity:

1953.0 µS/cm

Dissolved Oxygen:

3.55 mg/L

Turbidity:

1.6 FNU

Sample Site Status